Data privacy statement
Preserving data privacy concerns and the security of your data are a very important matter to us, RTL interactive GmbH. We use the information on you gathered by us, while adhering to the applicable data privacy laws.
1. What is personal data?
As per the legal definition, personal data means individual details on the personal or factual circumstances of a specific natural person or one that can be determined (Person Affected). In that respect, we understand personal data to in particular be information on your identity, such as your name, e-mail address, telephone number, mobile phone number or postal address.
2. What data is gathered by RTL interactive at Gamechannel.com?
Essentially, RTL interactive does not gather any names, e-mail addresses, telephone numbers or any other users' address details on the Gamechannel.com website. However, you have the opportunity to contact us via the contact form. The data provided by you in this respect is solely used by us to answer/process the query submitted by you. In its present form, Gamechannel.com does not offer any login options, and does not provide the opportunity for you to create a user profile. You do, however, have the opportunity to create a virtual bookmark for games and content preferred by you via the "Bookmark" function. For this purpose, the bookmark in question is stored in your global browser cache. This information is stored solely for the purpose of providing you with the aforementioned functionality. It is not evaluated by RTL interactive.
3. What do we do with your data? - Declaration of consent
You hereby give your consent that, every time you access Gamechannel.com your IP address, as well as the time of access, will be recorded, stored and used to defend the site against or investigate any attacks on Gamechannel.com and to pass on such data, in individual cases, to investigation authorities in order to prosecute criminal offences. Such data is stored for a maximum of 4 weeks.
4. Use of cookies
In order to design our site for you as conveniently as possible, like many other well-known companies we use cookies. Cookies are small text files that make it possible to recognise the user's IP address. In addition, cookies may assist in making it possible to personalise our services in line with your interests. We place cookies in order to analyse use of our services and provide you with interesting information. Naturally you can basically use our services without cookies as well. Web browsers can be set so that cookies are refused in general.
5. Use of Facebook social plug-ins
In the services we offer we (either presently or in future) sometimes use social plug-ins ("plug-ins") of the "facebook.com" social network operated by Facebook Inc., 1601 S. California Ave, Palo Alto, CA 94304, USA (hereinafter referred to as "Facebook"). You can recognise them from the designation with the Facebook logo or the text reference to Facebook or the "Facebook Social Plugin" label. When you access a page on our website that contains one of these plug-ins, your browser will establish a direct connection to Facebook's systems. The content recorded in the plug-in is then transmitted directly to your browser by Facebook, and from there integrated into the web page. In addition, the information is transmitted to Facebook, via the plug-in, that the relevant page of our site has been accessed by your browser. If you are simultaneously logged in at Facebook on the same computer, Facebook can allocate the visit to our website to your Facebook account, and link it with the latter, which is not merely limited to the page being accessed. Should you actively use the plug-in, for example by clicking the "Like" button or leaving a comment, the latter is likewise transmitted directly to Facebook via the plug-in, and saved there. You can infer details on the scope and purpose of the data being gathered, the processing of the data and the use by Facebook from Facebook's data privacy policy. You will also find advice on protecting your private sphere there, and on adjusting the relevant settings on Facebook. If you are not in agreement with the transmission of data to Facebook described above as a result of using our website, and would like to prevent it, please log out of Facebook prior to visiting our website.
6. Use of Twitter
You also have the option, after first logging in and clicking on the Twitter icon, to likewise share various activities on our web site with the Internet community, such as watching videos or other content, via your Twitter account. In regard to the use of Twitter, the data privacy provisions of that site apply, and can be accessed under Twitter Privacy.
7. Google +
In addition, our website uses the plug-in of the services operated by Google Inc./"Google+" social network (hereinafter referred to as "plug-in"). You can recognise the latter on the pages of our website by the "Google" symbol, and, if applicable, the appendage "+1". When you access a page on our website that contains one of these plug-ins, your browser will establish a direct connection to Google's systems. The content recorded in the plug-in is then transmitted directly to your browser by Google, and integrated into the web page by your browser. Thus, the information is transmitted to Google that the relevant page of our site has been accessed by your browser. If you are simultaneously logged in at Google+ on the same computer, Google can allocate the visit to our website to your Google+ account, and link it with the latter, which is not merely limited to the page being accessed. Should you actively use the plug-in, for example by clicking the "+1" button or leaving a comment, the latter is likewise transmitted to Google via the plug-in, and saved there, or otherwise posted on your profile. Your can adjust various settings at Google+, to determine to whom the information in your profile is shown. If you are not in agreement with the transmission of data to Google described above as a result of using our website, and would like to prevent it, please log out of Google prior to visiting our website. You will obtain further information on the scope, purpose and further processing of your data under Google Policies.
8. AddThis-bookmarking service
We have also incorporated "AddThis" functionalities on our website. AddThis is a service of Clearspring Technologies, Inc., 8000 Westpark Drive, Suite 625 McLean, VA 22102, USA. Via AddThis, you have the option of sharing the respective website accessed by you with other users in various services and social networks. In that regard, you can choose from the services and social networks specified. The latter are displayed using a relevant icon. AddThis uses cookies. If you click on a corresponding icon at AddThis, such information is transmitted to AddThis in the USA, and processed there. If you are a member of or actively logged into the chosen service, with which you share the content, or where you would like to post the content, a connection to such service/network is established. You will find further information on data privacy and use of data, as well as on its content and the purpose for which it is used by AddThis, at www.addthis.com/privacy. You will find information on the content, scope and purpose of the data processing at the network/service with which you share content, or where you would like to post content, in the data privacy statements there. You can prevent data from being transmitted to/via AddThis by placing an "opt-out" cookie. Information on this can be found at www.addthis.com. If you would basically like to prevent data from being transmitted to/via AddThis system, then we recommend not using such functions.
9. Google Analytics
This website makes use of Google Analytics, a web analysis service of Google Inc. ("Google"). Google Analytics uses cookies, i.e. text files which are stored on your computer and which enable an analysis of the use of the website by you. The information generated by the cookie on your use of this website is usually transferred to a server of Google in the USA and saved there. If you activate IP anonymisation on this website, your IP address is however first truncated by Google within Member States of the European Union or in other contracting states of the Agreement on the European Economic Area. Only in exceptional cases is the full IP address transmitted to a server of Google in the USA and truncated there. On behalf of the operator of this website, Google will use this information to evaluate your use of the web site, in order to compile reports on the website activities, and in order to provide the website operator with further services associated with the use of the website and Internet. The IP address transmitted by your browser within the scope of Google Analytics is not merged with other data. You may prevent cookies being stored by setting your browser software accordingly; however, we would like to point out to you that, in this case, you may not necessarily be able to use all functions of this web site in their entirety. You can, furthermore, prevent the data generated by the cookie which relates to your use of the website (incl. your IP address) from being recorded at Google, as well as the processing of such data by Google, by downloading and installing the browser plug-in available at the following link.
IP anonymisation is activated on this website.
10. The security of your data
We endeavour to keep your data safe within the scope of applicable data privacy legislation, however we ask you to note that no electronic communication is entirely secure. We would like to point out to you that, in spite of our stringent requirements, any information that you voluntarily transmit over the Internet can be used by other people. Therefore RTL interactive GmbH cannot assume any responsibility or liability for the disclosure of information due to errors in data transmission and/or unauthorised access by third parties.
11. No liability for online partner offers
We collaborate with various partners, who, for their part, offer web pages and web services that are accessible via our pages. These partners usually have their own data privacy statements and/or policies. We do not accept any responsibility or liability for such statements and policies that are not connected with RTL interactive GmbH.
12. Miscellaneous provisions
For reasons associated with licence rights, it may occur that, when using Gamechannel.de, a connection is established to the My Fonts website. The latter is only done in order to count the number of visits in connection with the licensing of fonts. No personal data is transmitted.
Cologne, 12/06/2013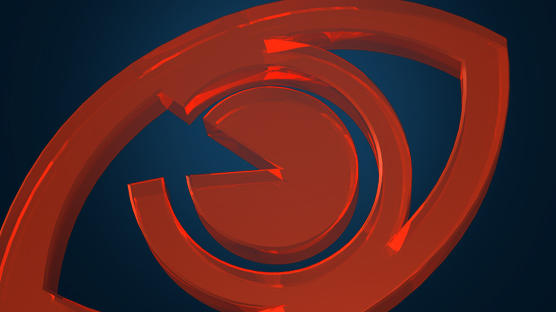 What else you should know about the Gamechannel:
Our service area has all important information about Gamechannel.