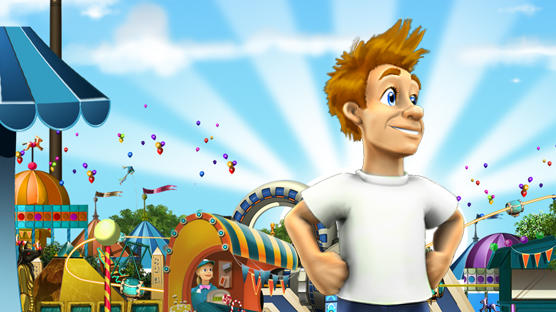 My Fantastic Park: Pirate treasure!
13. March 2014
Treasure hunt
This chest cannot be missed: high up above the blue oceans, surrounded by palm trees, lies a humongous, towering treasure chest that some pirates must have forgotten during one of their raids. But what's inside? Gold? Money? Jewels? None of the above, yet potentially the best thing that could happen in an amusement park: thousands of balls - this treasure chest is one gigantic ball pit!
Thanks to a rickety mixture of ladder and suspension bridge, My Fantastic Park visitors, especially the young ones, can climb up to the huge chest, dive in and play around inside.
Don't miss out on this essential piece of the Pirate Collection and get your hands on it by collecting 16 map segments. Alternatively, you can also get it directly from the My Fantastic Park Shop.
Similar games you might like:
Since you're interested in Simulation games, we've prepared a small selection of other free games in this category for you.
More news about My Fantastic Park
25. February 2014

Get the paddock and give your visitors pony rides
continue reading