Which flavour would you like?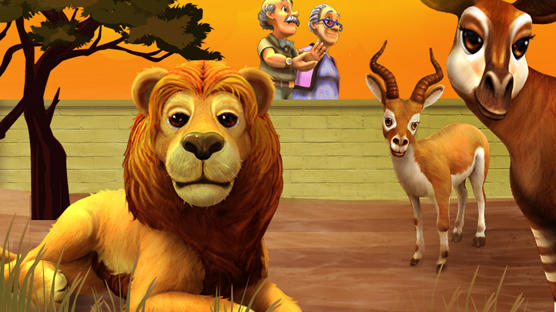 My Free Zoo: They've got the hots for ice cream
12. March 2014
Refreshing
As is only fitting in the beginning of spring, one or two of you may well already have had your first ice cream of the year, isn't that right? Your visitors in My Free Zoo are also pining for delicious, cold ice cream; our ice cream vendor in pink and white stripes has come by just in time.
From his colourful cart, the benevolent vendor sells lemon, chocolate and many other flavours, just the right thing to give visitors some much-needed relief from the heat. On top of that, he also provides you with something special: every 10 hours the ice cream vendor gives you points, map segments, ZooDollars and staff member teams! That sounds even better than ice cream!
You get the new NPC as an exclusive bonus item as soon as you purchase 100 diamonds in the My Free Zoo Shop.
Similar games you might like:
Since you're interested in Simulation games, we've prepared a small selection of other free games in this category for you.
More news about My Free Zoo
26. February 2014

Spoil your visitors with a new building, the shopping centre!
continue reading
20. February 2014

A masked creature in your zoo? Maybe it's a superhero?
continue reading
06. February 2014

Celebrate My Free Zoo's second anniversary together with all your animals!
continue reading