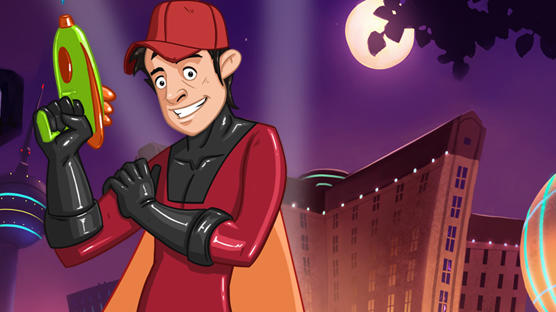 Hero Zero: Men in Black Items
12. March 2014
True heroes
For the win: the European Games Group was able to acquire the sought-after Men in Black licence for its browsergame Hero Zero and which now allows you to get sophisticated black suits, sunglasses and much, much more from the popular film series.
The item set is available in the "Underhand Shop" for a small portion of your hero's fortune. Don't miss out on the chance to become a Jay or Kay of the Hero Zero scene!
And now, please look into the device. You are about to see a bright flash...
Similar games you might like:
Since you're interested in RPG games, we've prepared a small selection of other free games in this category for you.
More news about Hero Zero
26. February 2014

Get ready to fight clutter: More storage space has arrived!
continue reading
06. February 2014

It's going to get bitterly cold in Hero Zero - The Winter Games are here!
continue reading