Comics straight out of real life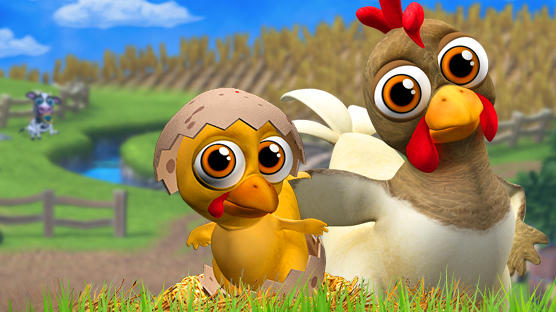 Farmermama: Comic Event
11. March 2014
Story Time
How did the animals at the farm in Farmerama start out? What was their life like before you came to the farm? Face the challenges in the Comic Event and find out more about your favourite animals at the farm!
Orla the owl is the perfect storyteller, and she's getting out her thick Farmerama family album to take you onto a journey to the early beginnings. You will hear all about the good times and the bad times at the farm, and the hair-raising challenges the animals had to overcome to save their home – all told in colourful comic strips!
You can experience the story behind Farmerama only between March 11th to 18th! Complete a variety of event quests and discover the story step by step!
Similar games you might like:
Since you're interested in Simulation games, we've prepared a small selection of other free games in this category for you.
More news about Farmerama
13. February 2014

Will your luck hold out? Spin the Farmwheel and find out!
continue reading
12. February 2014

Love is in the air from February 12th to 19th!
continue reading
22. January 2014

Farmerama is turning 4 and needs your help with the party preparations!
continue reading