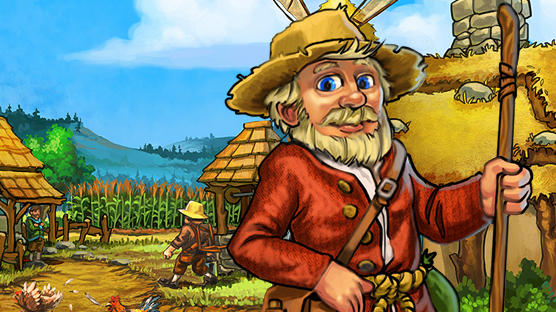 My Little Farmies: Corn
06. March 2014
Small and Yellow
We've got great news for all players with level 30 and higher: Another new crop has arrived at the farm, and this time it's corn! Quick, head over to the field, sow the corn and wait for those golden-yellow corn cobs to sprout.
These shimmering delicacies don't just end up as pigswill in the feed trough either, but are instead turned into fabulous corn kernels at the mill. You can cook them in Farmies' cooking pot, and then you serve up the most delicious corn your customers have ever tasted.
Only in My Little Farmies, starting today!
Similar games you might like:
Since you're interested in Simulation games, we've prepared a small selection of other free games in this category for you.
More news about My Little Farmies
19. February 2014

Stop the thief! He's carrying valuable loot!
continue reading
06. February 2014

The fallen fruit needs to be processed!
continue reading
16. January 2014

A new plant is waiting for you in My Little Farmies!
continue reading