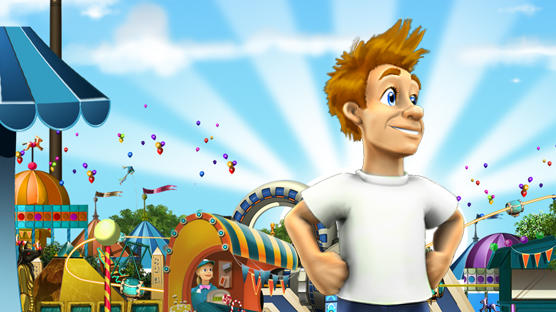 My Fantastic Park: Pony Ride
25. February 2014
Climb up!
Make room for a piece of the Wild West in your park: The Western ranch and pony paddock will make US fans' hearts skip a beat. This latest attraction is exclusive to the "Western" theme area and can't be bought in the shop yet.
The promotion on My Fantastic Park where you get the gardener tile when buying a certain number of diamonds is still on. This tile will send you a gardener to keep your park in shape so every visitor can feel right at home.
Have a lovely pony ride!
Similar games you might like:
Since you're interested in Simulation games, we've prepared a small selection of other free games in this category for you.
More news about My Fantastic Park
13. March 2014

This treasure chest contains neither gold, nor jewellery, but something much, much better!
continue reading