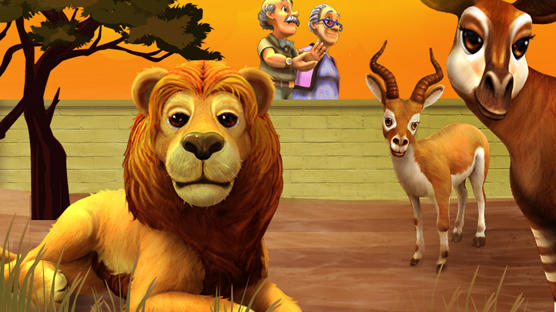 My Free Zoo: Oryx Antelope
20. February 2014
Horn Attack
Elongated, pointy horns, a black mask and large ears... that's what the exotic Oryx Antelope from sweltering Africa looking for a new home in your zoo looks like.
Considering the form of its horns, many scientists believe that the Oryx Antelope was the origin of the unicorn myth. If you see the Antelope in its profile, it almost looks as if it only has a single horn. Isn't that magical?
The perfect home for this Antelope is a Savannah or Grassland enclosure where it can either relax or run around to its heart's content.
You'll find it as a new bonus animal in My Free Zoo as of right now!
Similar games you might like:
Since you're interested in Simulation games, we've prepared a small selection of other free games in this category for you.
More news about My Free Zoo
12. March 2014

The ice cream vendor plays his tune and comes bearing gifts!
continue reading
26. February 2014

Spoil your visitors with a new building, the shopping centre!
continue reading
06. February 2014

Celebrate My Free Zoo's second anniversary together with all your animals!
continue reading