Sometimes it really pays off to be a thief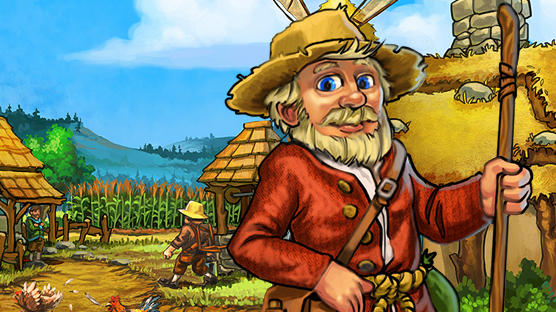 My Little Farmies: A Thief at Large
19. February 2014
A thieving thief
Thieves go to prison? Not this one! The hooded figure sneaking around on your farm steals from the rich and gives to the poor. Which makes him a true Robin Hood! Offer him shelter and he'll split his big loot with you every five hours. That could be anything from EXP, Taler, special items or even card parts for equipment. Whatever it will be, it'll be worth it!
You can get the sneaky thief as a new bonus item in My Little Farmies. If you buy 100 gold ingots, you'll get him for free!
Similar games you might like:
Since you're interested in Simulation games, we've prepared a small selection of other free games in this category for you.
More news about My Little Farmies
06. March 2014

A new crop for planting has arrived – corn!
continue reading
06. February 2014

The fallen fruit needs to be processed!
continue reading
16. January 2014

A new plant is waiting for you in My Little Farmies!
continue reading