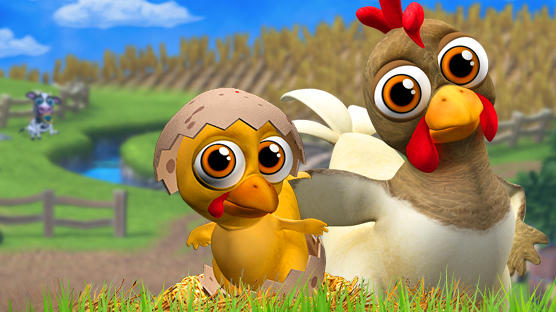 Farmerama: Farmwheel Reloaded
13. February 2014
Round and round it goes...
The popular wheel of fortune, also known as the Farmwheel, is being overhauled and will soon offer a new spin level, the Party Spin. This will replace the current "Golden Spin". But of course Bigpoint will allow players to first use up the Golden Spins they have already collected, so don't worry.
The new Farmwheel will be implemented at the end of February, and will be waiting for your Normal Spins and Party Spins. What and how you can win is still a mystery, but we can say one thing for sure: The prizes are great, and it'll definitely be worth your while to come give the new wheel a good spin!
Similar games you might like:
Since you're interested in Simulation games, we've prepared a small selection of other free games in this category for you.
More news about Farmerama
11. March 2014

Dive into the breathtaking past of the Farmerama animals!
continue reading
12. February 2014

Love is in the air from February 12th to 19th!
continue reading
22. January 2014

Farmerama is turning 4 and needs your help with the party preparations!
continue reading