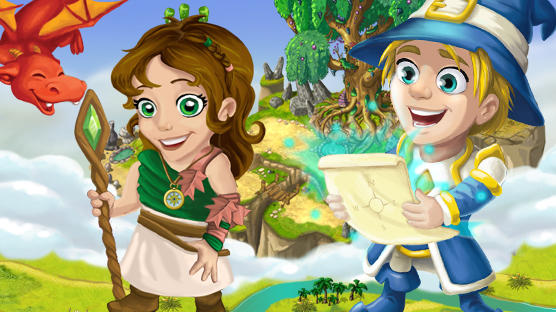 Miramagia: Festival of Hearts
13. February 2014
Romance
Miramagia is once again hosting the Festival of Hearts to celebrate Valentine's Day. Those who were there for the festival last year will be glad to hear that there will be new contents, and of course a whole bunch of new rewards to go with it!
Among other things, players can look forward to a romantic new hairdo full of roses, new front garden decorations such as the Cuddlebear or the mysterious "Heartflame" tree, as well as new facilities for the dream world, such as the "Bedchamber of Union". Furthermore, there are two new seating arrangements (one of which is a dreamy swan boat!) for players to sit on as long as the capacity allows it.
In order to partake in all these beautiful new things, and of course to also spruce yourself up for this day of romance, drop by Emilio's magical hairdressing salon, Emma's magical boutique and of course Eveline's Dream Workshop - they'll make all your dreams come true!
Similar games you might like:
Since you're interested in Simulation games, we've prepared a small selection of other free games in this category for you.
More news about Miramagia
21. January 2014

Put on your eyepatch and work some magic: Pirate outfits in Miramagia!
continue reading