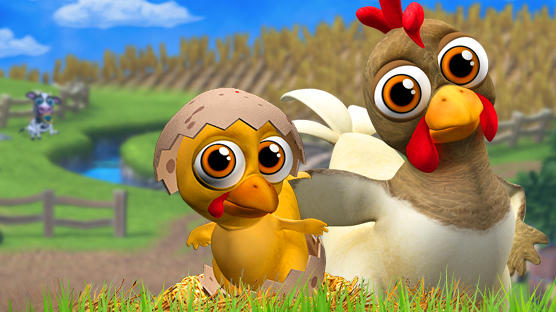 Farmerama: Valentine's Day
12. February 2014
A whole week of love
The annual day of love has come around again. Farmerama has extended the festivities for the entire week, and will be offering special event quests from February 12th to 19th!
Mike the mouse has managed to muster up every little crumb of courage and asked his dream lady out on a date. He doesn't seem to mind at all that his lovely lady is an elephant. After all, love knows no bounds! But she's said yes, which is already a good sign. Now he needs to get ready for the date, and this is where Mike requires your help!
A boat ride on the Farmerama lake has been planned, but the ambience isn't quite right yet. Help the little mouse-man by collecting candles and event plants, and by completing Valentine's Day quests to obtain lovely rewards.
Don't miss out on the romantic atmosphere from Feb 12-19! Only in Farmerama!
Similar games you might like:
Since you're interested in Simulation games, we've prepared a small selection of other free games in this category for you.
More news about Farmerama
11. March 2014

Dive into the breathtaking past of the Farmerama animals!
continue reading
13. February 2014

Will your luck hold out? Spin the Farmwheel and find out!
continue reading
22. January 2014

Farmerama is turning 4 and needs your help with the party preparations!
continue reading