Indulgence grows on trees!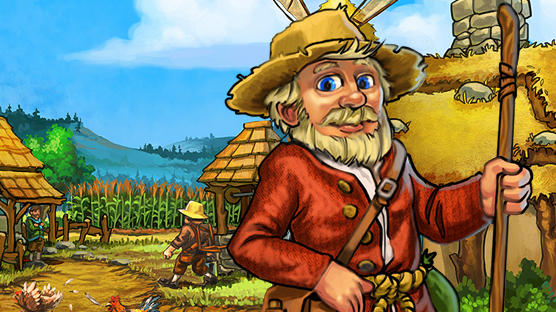 My Little Farmies: Pear tree
06. February 2014
Happiness is green
Even though it's still bitterly cold where we are, pear trees with tasty fruit can now be planted in My Little Farmies!
Research the new production chain of the brand-new pears: First the tree is planted, and then given a mighty shake until the pears tumble down, whereupon the pears are carted off to the juice press! After a while, you will have tasty perry which you can then turn into high-proof pear liqueur in the distillery. Hic~!
Come by and start producing your own pears now!
Similar games you might like:
Since you're interested in Simulation games, we've prepared a small selection of other free games in this category for you.
More news about My Little Farmies
06. March 2014

A new crop for planting has arrived – corn!
continue reading
19. February 2014

Stop the thief! He's carrying valuable loot!
continue reading
16. January 2014

A new plant is waiting for you in My Little Farmies!
continue reading