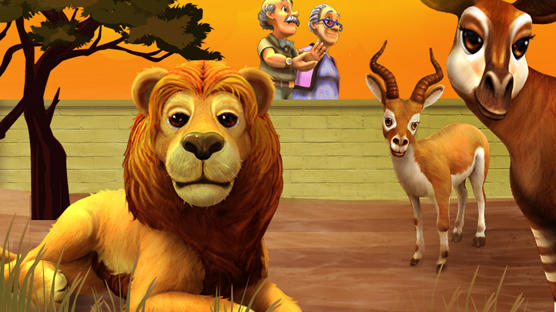 My Free Zoo: Celebrating our second birthday!
06. February 2014
Congratulations
Not too long ago, My Fantastic Park celebrated its first birthday, and already another one of Upjers' great titles is celebrating its anniversary. My Free Zoo is now turning 2, and it's not going to let this take place without a party!
Over 8 million zoo directors are now running their own zoos, and these bosses are now to be rewarded for their hard work: Everyone who logs in from Feb 6-11 will receive a daily login present (5 in total!). And those who remember the 6th day as well will also receive a tasty birthday cake!
Happy anniversary!
Similar games you might like:
Since you're interested in Simulation games, we've prepared a small selection of other free games in this category for you.
More news about My Free Zoo
12. March 2014

The ice cream vendor plays his tune and comes bearing gifts!
continue reading
26. February 2014

Spoil your visitors with a new building, the shopping centre!
continue reading
20. February 2014

A masked creature in your zoo? Maybe it's a superhero?
continue reading