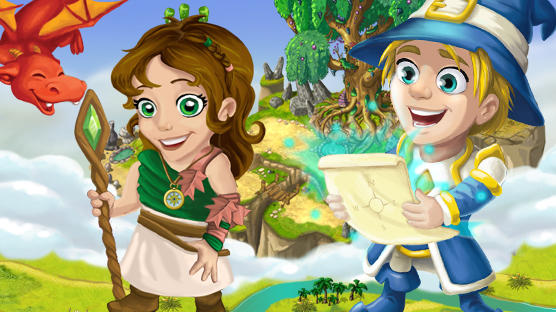 Miramagia: Pirate Update
21. January 2014
Arrrgh!
The latest Miramagia update brings you pirate outfits – permanent ones! Four new pieces of clothing, three new sets of furniture, one new hairstyle, seven decorations and a new floor tile can turn your beautiful garden into a rugged pirate lair!
There are also various important changes:
- Your friend list can now hold up to 100 friends instead of only 50
- A new button in the quests sends you straight to Emma the Witch
- The "Page Up" and "Page Down" keys now toggle decorations. This will make picking mushrooms easier, for example.
- Igloo and gingerbread house enchantments only cost 1400 mana now instead of 5000 mana. You save more than 70%!
- We have removed the annoying confirmation windows that were getting in the way of you playing the game.
All this and much more in Miramagia!
Similar games you might like:
Since you're interested in Simulation games, we've prepared a small selection of other free games in this category for you.
More news about Miramagia
13. February 2014

Miramagia is celebrating a romantic day with a whole set of new items!
continue reading